Sharepoint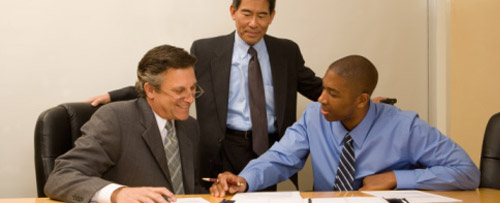 Skyridge offers a full-range of SharePoint services. Here are some examples of how we can increase the value of SharePoint for your organization.
Optimize Portal Usage
Structure areas of content to allow users to easily find information.
Develop templates for all content areas.
Customize look and feel.
Configure what data is included in user searches.
Maximize Collaboration
Define strategies for organizing Windows SharePoint Service (WSS) sites.
Implement site definitions, templates, Web Parts and application hooks.
Migrate legacy data.
Train users.
Develop SharePoint Applications
Leverage SharePoint and Office technologies such as InfoPath, Web Parts, lists and document libraries to create custom Applications.
Provide Infrastructure Assistance
Deploy technologies such as:
Microsoft Windows SharePoint Services
Microsoft SharePoint Portal Server
Utilize our knowledge and best practices in deploying these technologies and dealing with common technical problems such as security, backup/recovery, and server configuration.