Software Development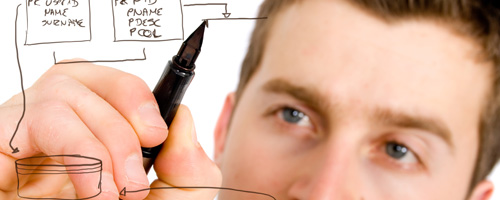 Skyridge can deliver complete custom applications to suit your requirements. We can develop all components including the back-end, database integration, reports, and user interface. We are skilled in all phases of development from requirements definition to deployment. We can provide support once your application is in production. We can also enhance existing in-house and third-party applications.
Web Application Development
Skyridge has experience in designing and delivering web-based and web service based solutions using current Internet technologies such as ASP, ASPX, AJAX, C#, HTML, Java, JavaScript, JSP, Microsoft .NET, Perl, PHP, Visual Basic.NET and Web Services.
Database Integration
Skyridge can develop applications which work with your existing database technology. We have experience in integrating with many industry-standard and open source database management systems, such as Oracle Database, Microsoft SQL Server and MySQL. We can also help you select the database system which is the right fit for the needs of your project.
Component Development
We have experience with component-based technologies such as SharePoint Web Parts, Web Services, JavaBeans and COM. Skyridge can work with you to determine what components are required for your projects. We can help you develop the specifications for components or build components to existing specifications.
Application Integration
We can help you integrate third-party applications into your existing corporate infrastructure. Better integration minimizes duplicate data entry and improves the accuracy of your corporate data.